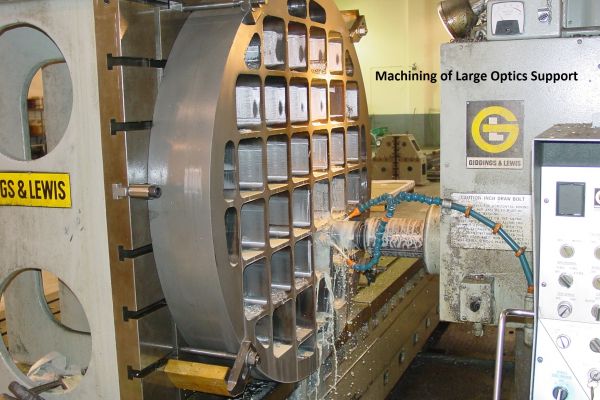 If you're not explicitly familiar with the process, CNC turning and milling may seem the same; after all, they appear to be similar processes which achieve similar results. However, understanding the differences between CNC turning and milling will enable you to decide which method best fits the requirements of your particular project— potentially saving you a considerable amount of time and money.
A Brief Introduction to CNC Machining
Before we detail the differences between CNC turning and milling, it's important to explore the overarching term that is used to describe both processes. In most cases, when customers ask for CNC machining services, it is up to the discretion of the manufacturer to decide which method will best suit their requirements.
The CNC in CNC machining stands for Computer Numerical Control and involves feeding instructions into a machine, which then is able to control lathes, mills, routers and grinders. From there, excess material is removed from the raw material to create the desired part to exact project specifications.
The Main Differences Between CNC Turning Milling
The main difference between CNC turning and milling is which part actually moves: the machine itself or the raw material. On one hand, CNC milling processes involve the material being held in place while the cutting tools rotate around it. On the other hand, CNC turning requires the tools to maintain in the same place while the material is rotated at speed to create the exact shape.
Although this may seem quite simple, there is a lot more to the processes than meets the eye.
Here are a few other notable differences between CNC turning and milling:
Uses: CNC milling is better suited for machining flat and irregular surfaces, while CNC turning is mainly used for working on cylindrical or conical surfaces
Tool Features: The cutting tool is single point for CNC turning and multi-point in milling
Chips:  CNC milling always produces discontinuous chips, while CNC turning can produce discontinuous, continuous and fragmented chips
Cutting: CNC turning involves continuous cutting, with the tool maintaining constant contact with the workpiece. CNC milling uses intermittent cutting, where the cutting teeth continuously engage and disengage from the raw material
Listed below we've included a bit more information on each process:
What is CNC Turning?
As we discussed, the main function of a CNC turning machine is to rotate the workpiece, while the machine's tools move in to shave away excess material to create the desired shape. Initially, the material is held in place by an instrument known as the "chuck," which then spins at different speeds according to the specifications of the machine.
CNC turning is more commonly used to create cylindrical parts, such as custom hollow tubing and shafts. Although it is possible create the components using other methods, it is much more cost-effective and efficient to use the turning method.
What is CNC Milling?
While CNC Turning uses a single point cutting tool, CNC milling is performed using various axes. The more traditional of these is the 3-axis, which enables the cutting tool to move in three distinct directions. Restricting the process to only three directions can set a few limits to the geometry of the part that can be created, yet it is enough to complete the vast majority of the processes that require milling services.
CNC milling also offers machining on four or more axes, which include the rotation of the tool and worktable. These provide an extra dimension of flexibility. The most common of these machines run on fives axes, which are able to create pretty much anything that can be manufactured by CNC machining.
This high level of capability makes CNC milling suitable for more complex components, such as custom tooling, intricate mechanisms, enclosures and engine parts.
Mitchell Machine: CNC Turning & Milling Experts
Whether you're seeking CNC turning, milling or any other precision engineering service, you ultimately need a supplier you can rely on. The components you need must be of the highest quality and built to last.
From simple drive shafts and tubular shapes, to complex bearing journals and rotating assemblies; close tolerance turning is a staple of Mitchell Machine's manufacturing efforts.  Our CNC turning equipment is capable of making prototype parts to small production runs.
Mitchell Machine is capable of efficiently machining small to large parts.  Our combination of state of the art large machining centers (144"x84"x72") alongside our full service tool room makes Mitchell Machine your go to source for all you subcontract machining needs.  With horizontal and vertical CNC machining centers featuring rotary tables and high speed spindles, complex parts can be machined in the most cost effective manner.