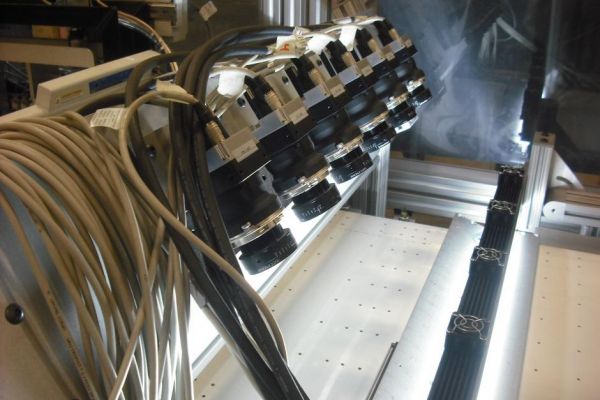 Skilled automation integrators work diligently to apply cutting-edge thinking and technologies to your brand's unique position. It's essential to seek out an integrator with a steadfast commitment to developing and building the best automation system possible for your operational needs and your budget.
Working with a versatile provider will ensure that they will be prepared for any challenges faced by your unique operation. When sourcing a system integrator, look at the following areas.
Specific Product Group Focus
Has your automation integrator done something similar before? Chances are the pool of talent isn't all that big. Can you allocate any resources to working with that integrator on a day-to-day basis?
You will have to take ownership of the system, so you will need to know how to modify it and maintain it or you will be tied into a system that might need unallocated cash to make changes. Get involved at the zero level in the planning, simulation, detailed layout, software handling techniques and maintenance requirements as much as you possibly can in order to get the biggest possible benefits and to learn in detail how it all goes together. Rather than partnering with a generalist, seek out an automation systems integrator with a breadth of experience in the specific product group the project requires. Remember your prospective partner's focus and expertise should add value to your project by:
Offering support as an extension of the manufacturer throughout the entire engineering/technical sales cycle and long-term
Adopting a non-proprietary applications approach helping to mitigate expenses from software buying or recurring service fees
Providing access to a team of knowledgeable staff who are able to troubleshoot varying issues at different levels of complexity when needed
Ensure They Understand Your Project Requirements
If during negotiations and setting requirements, a system integrator continues saying, "No problem. That's easy. We can do all you want"… you should be cautious– it will not be so easy and it will be something that is more complicated than assumed. The integrator should prove that they understand your requirements, didn't under-estimate the project and that they have experience with similar projects. Be especially careful if you get a much lower price than expected or that others have quoted.
Can They Offer Case Studies of Previous Projects and Learned Best Practices?
Make sure that you ask for recommendations from previous clients. Schedule a time to talk with the references provided. Ask them what it was like to work with the integrator candidate. Follow up to see if the integrator holds certifications. This can help to distinguish them from the other potential candidates. Search for an automation integrator that goes the extra mile for clients by using known best practices. You and your company deserve a partner interested in your success.
Hiring a qualified integrator is an important part of your automation project implementation. Don't take shortcuts during the qualification. Finding someone you can trust is key. Confidence comes from knowing that the integrator holds certifications. Trust comes from the integrator's high standards for team performance. Certainty comes when integrator provides the appropriate guidance for your automation needs.
Mitchell Machine | Automation Application Review
To request a quote for automation or any of our other myriad manufacturing solutions, call (413) 749-5869.
We enjoy new manufacturing challenges and offer confidential, technical and budgetary reviews of your planned automation projects. Please contact our application engineers to discuss specifics of your products and processes today.
{{cta('e51f775f-ed91-47ca-92b9-5fb1d4c56aba')}}