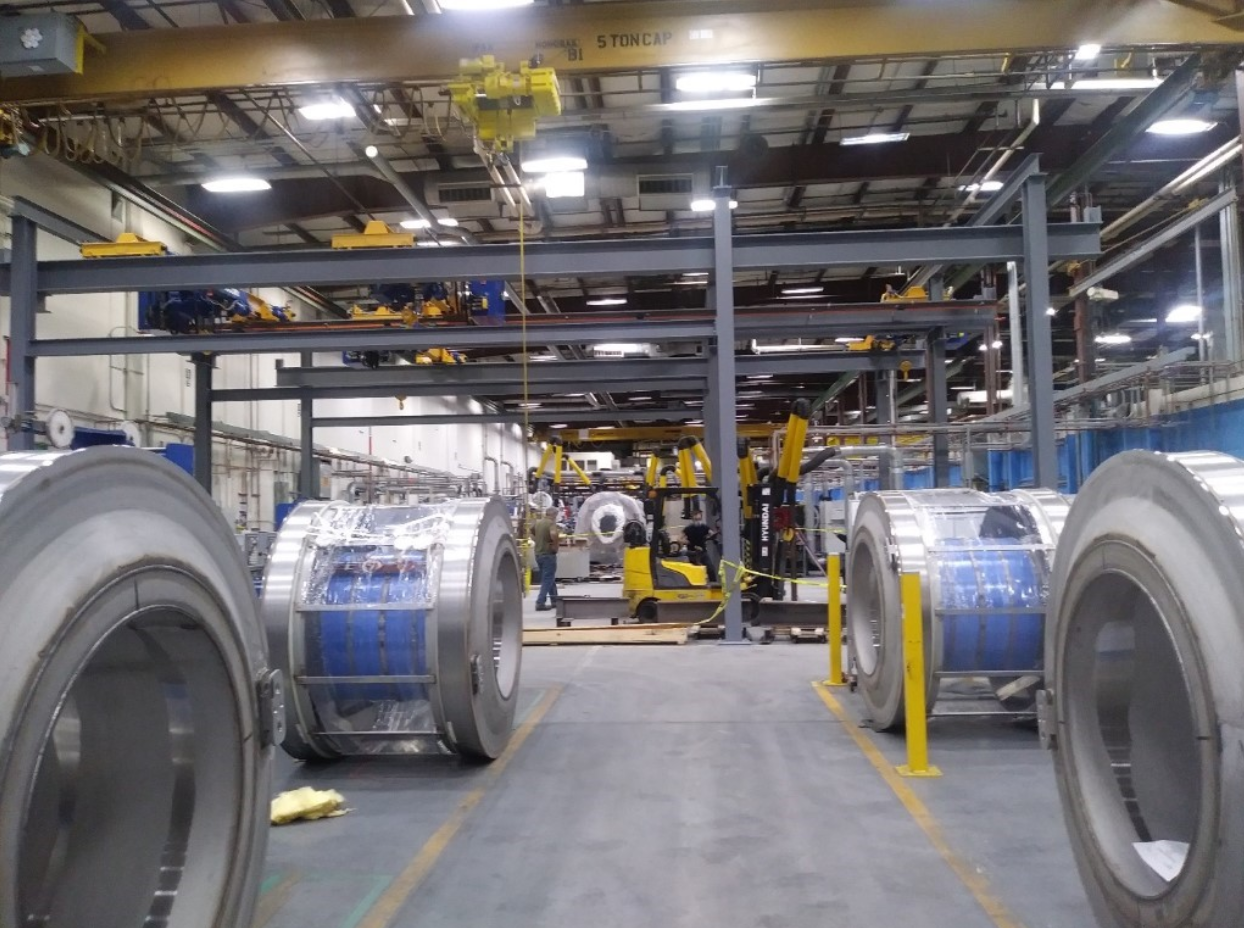 Our team successfully completed a 6-month design and build project to increase the manufacturing output for a MRI magnet manufacturer. The issue that was presented to MM was the need to increase manufacturing output while having a limited footprint to work with.
The company had been experiencing great sales growth because of innovation that reduces the maintenance cost of their equipment. Another issue was installing this new equipment without disrupting the already tight manufacturing schedule. Our customer has the benefit of being first to market with this innovation and needs to keep up with the increased demand.
With cooperation between MM and our customer, we were able to configure a system/design that would aid the current manufacturing system that has been used for decades. The addition of semi-automated work cells reduced the material handling time per each unit. And we were able to meet the customers specification requirements to keep up with their increased demand.